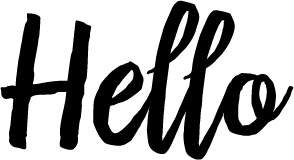 Sooo, let's just not talk about my long absence and get on with my post
*I'm sorry!*
Well, yesterday was a Sunday obviously
*rolls eyes*
and me and a few of my classmates decided to go out for a hangout and
lepak lepak
with each other after a good few months of boring holidays so we went to Sunway Pyramid to have some fun.
And we did have fun though, but to be honest it was just most of the time us walking and trying to find our way through the labyrinth of pathways and a sea of people in what you would call a shopping mall. If you have never been to Sunway Pyramid on a weekend before, if not at all, you would not know how cramped as hell it is on a weekend. It's just like a mass of entangled sweaty bodies weaving in and out - like you could literally become claustrophobic in there!
And then there's also us, who could not stop giggling the whole time! Like we would just catch up about anything and everything happening in our lives and we'd all just laugh at random points of a conversation. I guess that's the perks of being in a boarding school - you literally spend five years doing everything from morning to night with the same people over and over again so when it's time for everyone to leave there's gonna be this one longing feeling and when everyone meets again it's just like nothing's changed and it's just so easy to click back again with one another. Maybe these kind of friends are like a second family; you can never really get rid of them that easy. WHOA, I JUST GOT DEEP THERE!
Well, back to whatever I was talking about. If I properly remembered, we actually didn't do much apart from eating and catching up. Oh, and we watched a movie! Well, the guys watched the movie. Us girls were more interested with watching the floor,
HA
! I mean, you couldn't blame us -
IT WAS A HORROR MOVIE FOR GODS SAKE!
We chose to watch
Rings
and I think it was safe to say we wasted RM20 for nothing. I mean, you can ask me but I'll never be able to summarize whatever the heck happened in that movie because I think I just watched like 10% of it or maybe less. We girls weren't paying attention at all to the big screen and we were chatting amongst ourselves and I'm 101% sure we were disturbing the people behind us, but meh, it wasn't that good of a movie anyways (I think) Oh and to top it all off we were sitting at the second row from the front which was a flipping bad experience
soooo
yea.
We did try to to go play bowling though, but there was a tournament going on so we couldn't play. I did kind of felt relieved for a moment because I for one, do not know how to bowl. I can't even hold a bowling ball properly for goodness sake!
Other than that, there isn't much to talk about yesterday as it consisted of us just goofing about but I truly did have fun though. It's just the kind of fun you just can't describe to anyone because it's between you and them and when you do try to tell someone they just won't get it, you know what I mean? But I can share the group photo we had before I had to rush back (my dad already arrived to pick me up at that time) and it was kinda sad because Afif just arrived and I hadn't had time to chat a lot with him and such, but it's okay I guess. We can plan again some other time :)
From the left: Amirah, Me, Batt, Aidi, Naqib, Pepaa(Rifhan), Afif
Center: Eizlan
So, if any of you guys are reading this (they might not because let's face it, blogging isn't the par for the course anymore), thank you for a wonderful Sunday and let's meet up again, yeah?
Nuryn Umyra, signing out xx