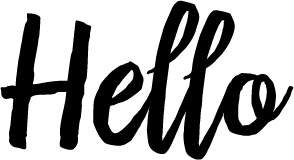 Good morning! I'm trying so hard to focus typing because I'm currently listening to Rockabye on my music playlist and it's really not helping when i'm so hyper right now xD
Okay, this post will probably go up sometime in the afternoon because I'm actually trying so hard to focus on my typing lol sorry!
Okay, so I woke up fairly early this morning and I said to myself, "I am so so so so so so bored!" and then I laid in bed, without showering yet and opened the YouTube app on my phone and started to watch all the new vids from my fave youtubers because what else can I do? I can't go out jogging because let's face it; I'm probably slower than a tortoise! And that says something!
And then I apparently finished watching everything so I decided to finally take that long-past-due shower and eat my breakfast. After that's done, my whatsapp started pinging so many times and I was like, "Who the heck is causing such a ruckus this early morning?!" and so apparently it was this monkey no, my friend.
Shout out to you gal! But back to my story, she was constantly constantly constantly (that's how constant she was) sending out voice messages to out chat group saying that she won't stop until somebody replied to her. So I finally replied 'SHHH' and then that's how our conversation started.
I don't even know exactly what we were blabbering about but then a few of my other friends started joining in our conversation and heck, it was literally so funny I was actually laughing while typing stuff. I don't know, it's just like, when you get along with someone, or anyone for that matter, you can just blab about anything and it could be really funny. It's just nice to find these kinds of friends you know, because nowadays it's rare.
So I just wanna take this moment to say to everyone, don't ever take your friends for granted. Acquaintances are many, but to find friends that truly get your jokes and shenanigans are few, and those who understand your problems are just rare.
So shout out to
ALL
my friends from preschool, primary, secondary and everyone else in between! Love y'all seriously!
P.S. This is actually a crappy entry and I'm really sorry and it's just weird but I'm just too hyper to type correctly I actually had to read this over and over again to see if it actually makes sense and oh I'm just blabbing gaaahh!! Plus, it's no longer morning it just reached 12 oh well whatever. I'm sorry again if anyone actually read this til the end I promise when I get more sober I'll try to make another entry which is more decent 🙏
P. P. S. I'm watching Power Rangers tonight with lil' bruh and my family! I'll make a review of it (maybe, no promises!) Ok, Buh-bye!
Nuryn Umyra, signing out xx